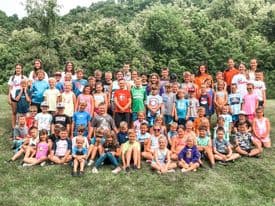 Fit Kids Factory is thrilled to offer many summer camps for kids of all ages.  Kids will have a great time with peers while moving in age-appropriate stations. 
Art camps, splash camps, fitness camps… there's something for every kid to enjoy!
If you are interested in registering for any of the camps that have overlapping days (morning camp and afternoon camp) feel free to have your kids pack a lunch and stay with us the entire day for an additional cost.  We'd LOVE to have them enjoy the day with our professional coaching staff!
 For easy online registration for an upcoming summer camp scroll down and see all available camps – we hope to see you this summer for some fun!  All camps include a healthy snack and bottles of water.  All supplies are included in registration fee.
Fit Kids Factory Summer Camp