Our coaches LOVE sharing pictures and videos with all of our Fit Kids families!  Check out our coach blog weekly to see what all of our Fit Kids have been up to at After School Programs and community events!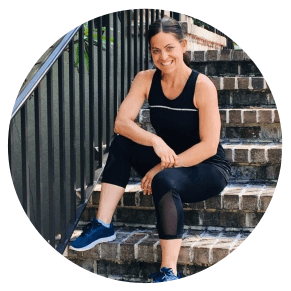 Coach Laura's heart is always in the game with her Fit Kids.  She loves sharing personal experiences she has had with youth and highlighting kids who have demonstrated the Fit Kids values.  
Subscribe to our YouTUBE Channel
I've been there trying to prevent a grocery store meltdown. I was rushing to toss just one more item into my shopping cart as my blood was boiling because my kids nagged me to go look at blind bags (meaningless little cheap toys that will break or get lost...

Isabella is a 5th grade student in the Baldwin-Whitehall School District with a warm personality and a huge heart! When at home Izzie enjoys cooking and loves to eat pasta. She is an animal lover and takes excellent care of her horse, Tex. She takes riding lessons and...

Meet Caleb ~ our featured Fit Kid who was born with a neuro-genetic disorder called Angelman Syndrome. Caleb faces many challenges on a daily basis, including an inability to speak, seizures, ataxia, developmental delays, and sleep disturbances. Despite all of this, he works so hard to overcome these obstacles and...